C.A.R.T. - doing more than just holding meetings...

out there making a difference!!
Westerville Division of Fire PSA
Fourth Friday Events
Previous Volunteers of the Year

2012 - Carl B.
2009 - Diane F.
2008 - Carol B.

2007 - Kevin D.

2006 - Carol H.
2005 - Carol H.
2004 - Phil P.
2003 - Dave L.
2002 - Lisa H.
Carol H. was invited to the White House for a ceremony recognizing volunteers from all over the country. Carol has a photo album from her trip - ask her to see it! Congratulations Carol!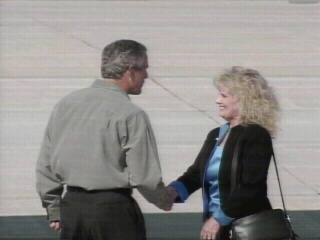 Carol H. is recognized by President George W. Bush
for her outstanding volunteer efforts.